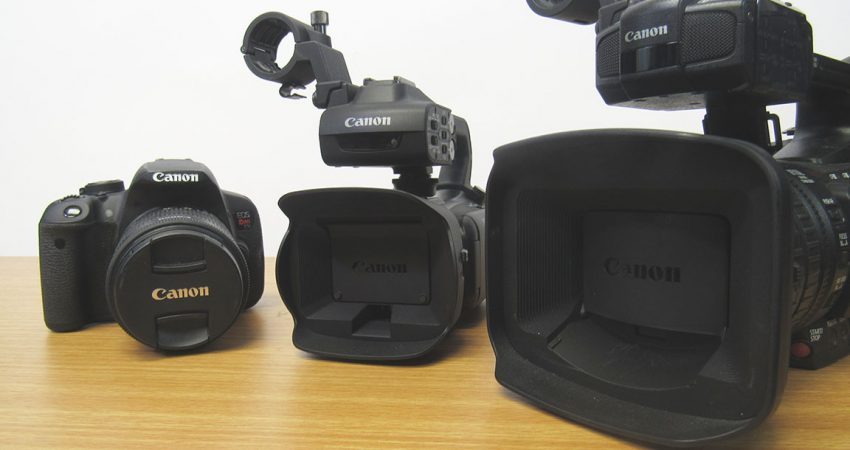 Wikis
>
Equipment Checkout Procedure
Standard Operating Procedure for Equipment Checkout
Before any equipment leaves the studio, it is important to identify what equipment is leaving and who will ultimately be responsible for its care while it's out. Please don't remove any piece of equipment from the studio without adhering to the official checkout procedure.
Locate the equipment checkout sheet.
Fill out the sheet including the ID numbers corresponding to each item (if applicable.)
Fill out the date and give an estimated return date.
Provide a signature (By signing you acknowledge responsibility for each item.)
Terms & Conditions
Once the equipment leaves the studio, the signee is responsible for its welfare.
Unless agreed upon otherwise, please return equipment promptly after use, as other users may require it. Reservations for equipment can be made in advanced.
Holler staff provide all maintenance for Holler equipment, DO NOT attempt to fix damaged equipment yourself. A brief inspection will be performed before equipment is checked back in. The cost of any damaged equipment may be deducted from an employee's pay/budget, this also applies to any lost or destroyed items. Failure to return equipment prior to termination of an employee's position may also result in their check being withheld.
Holler Studio at a Glance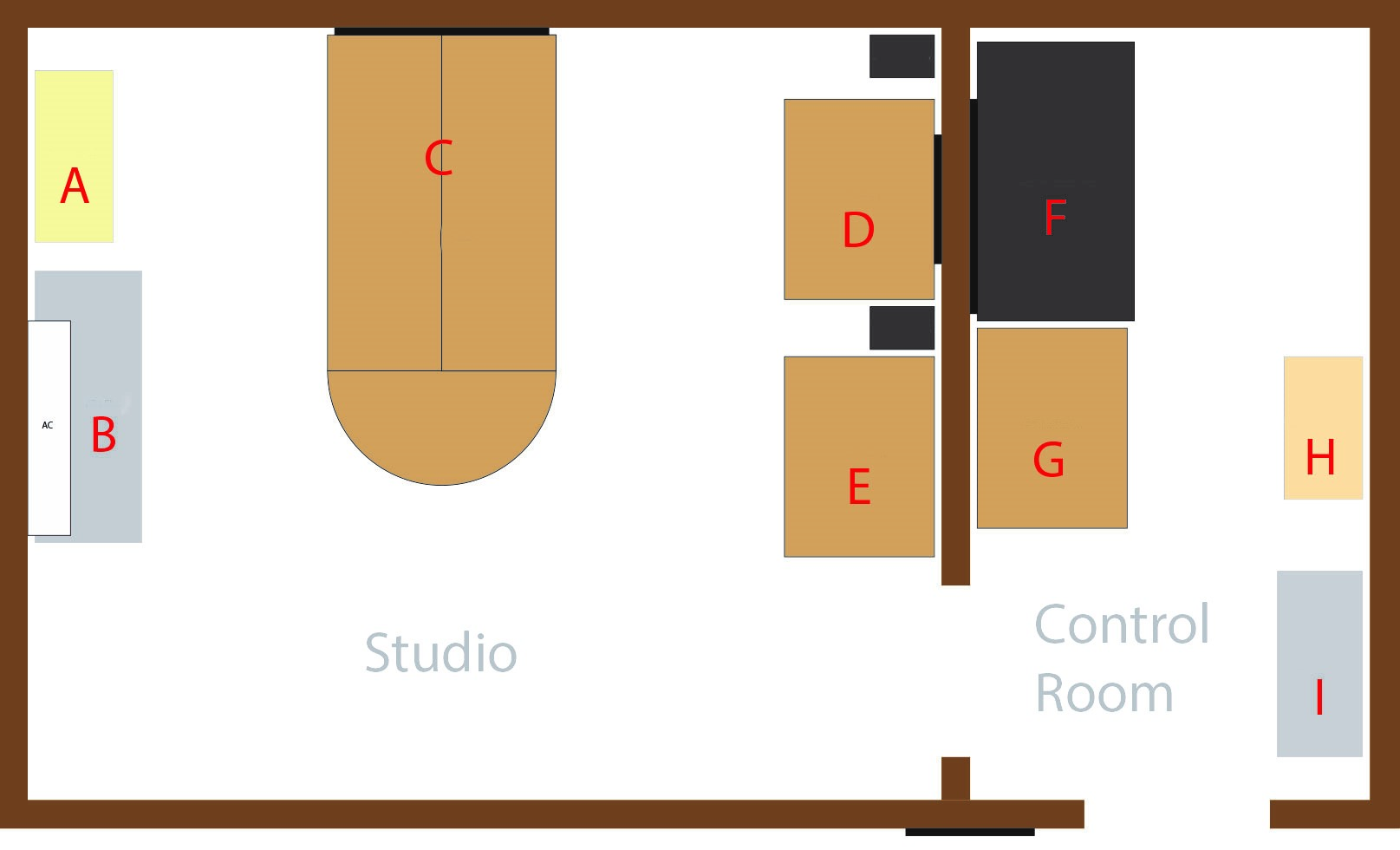 Studio
A – Assorted Cables and Equipment
B – Tripods, Switchers and Lighting
C – Conference Table
D – Editing Station
E – Work Station
Control Room
F – Control Room Desk
G – 3D Print Station
H – Cameras and Audio Equipment
I – Laptops, iPads, Drones, Batteries/Chargers, Headphones and Network Equipment