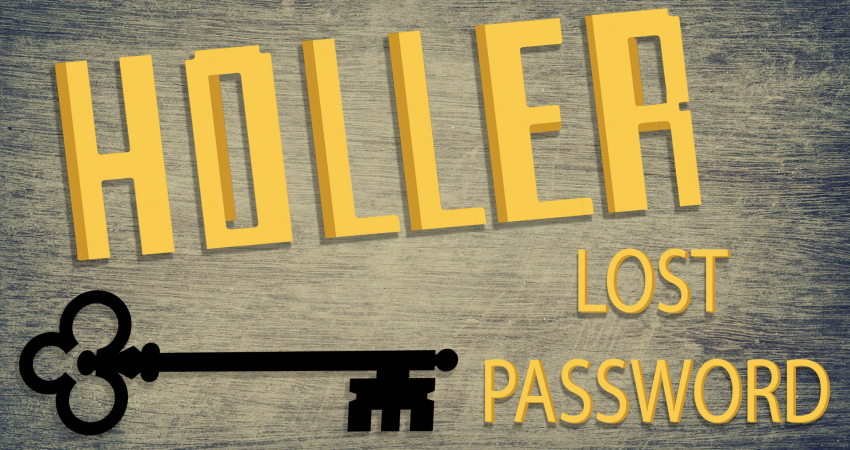 Directions to recovering the keys to the castle.
1. Access Holler Homepage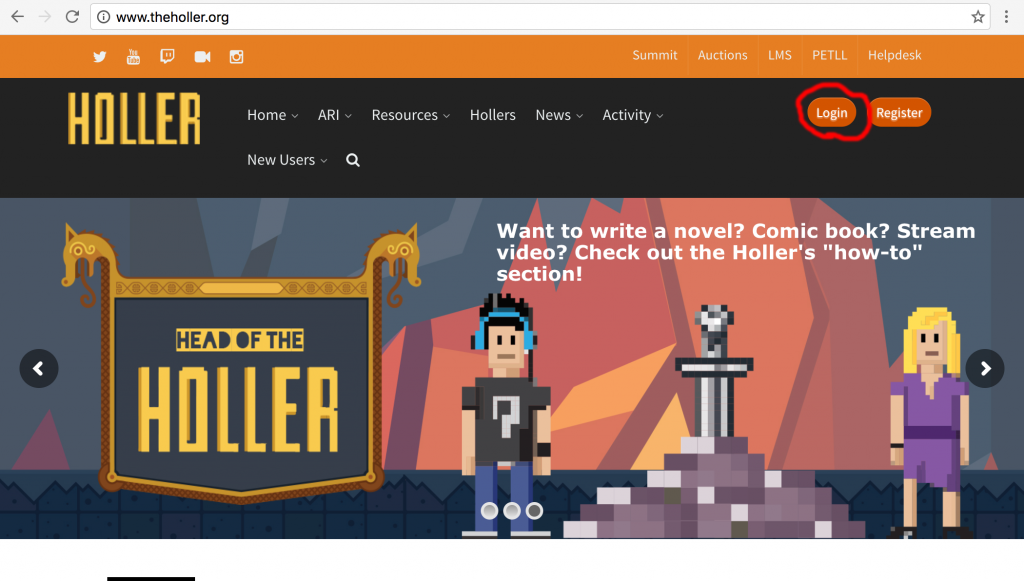 2. Click 'Login' button (Pop-up window will appear)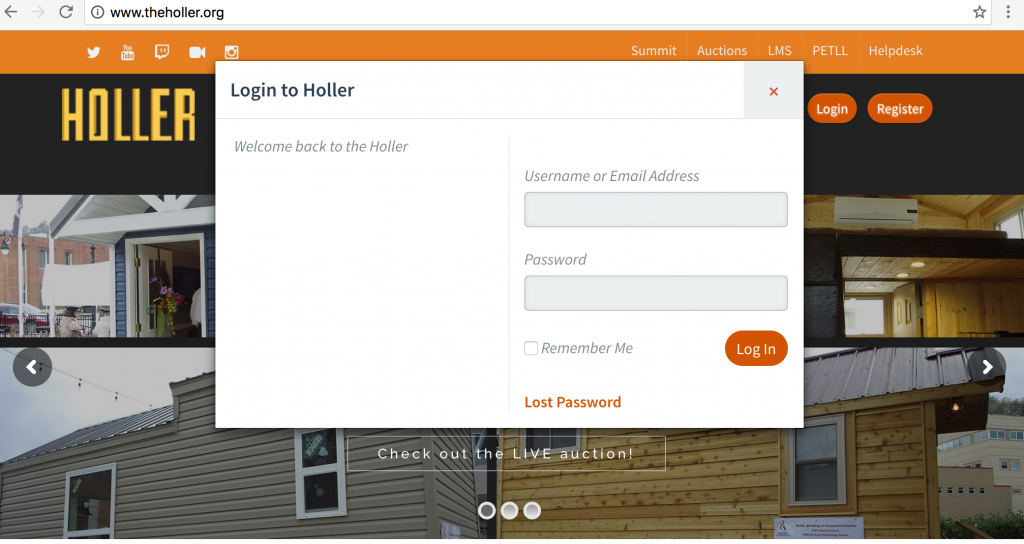 3. Click 'Lost Password' located at the bottom of the pop-up window.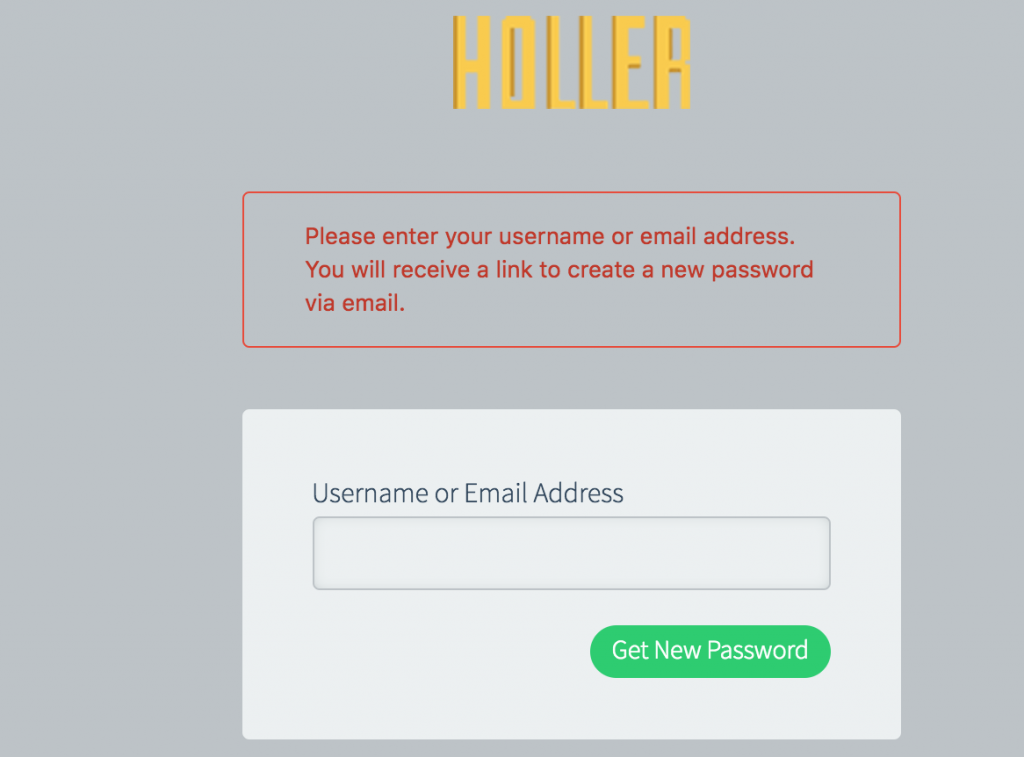 4. Type in Username or Email Address associated with the lost password.
If done correctly you will receive a e-mail.

5. Access E-mail and select the 'Password Reset' e-mail.
(The e-mail could take a few moments to receive.) 

 6. Click the long link circled in red. (Opens a new window)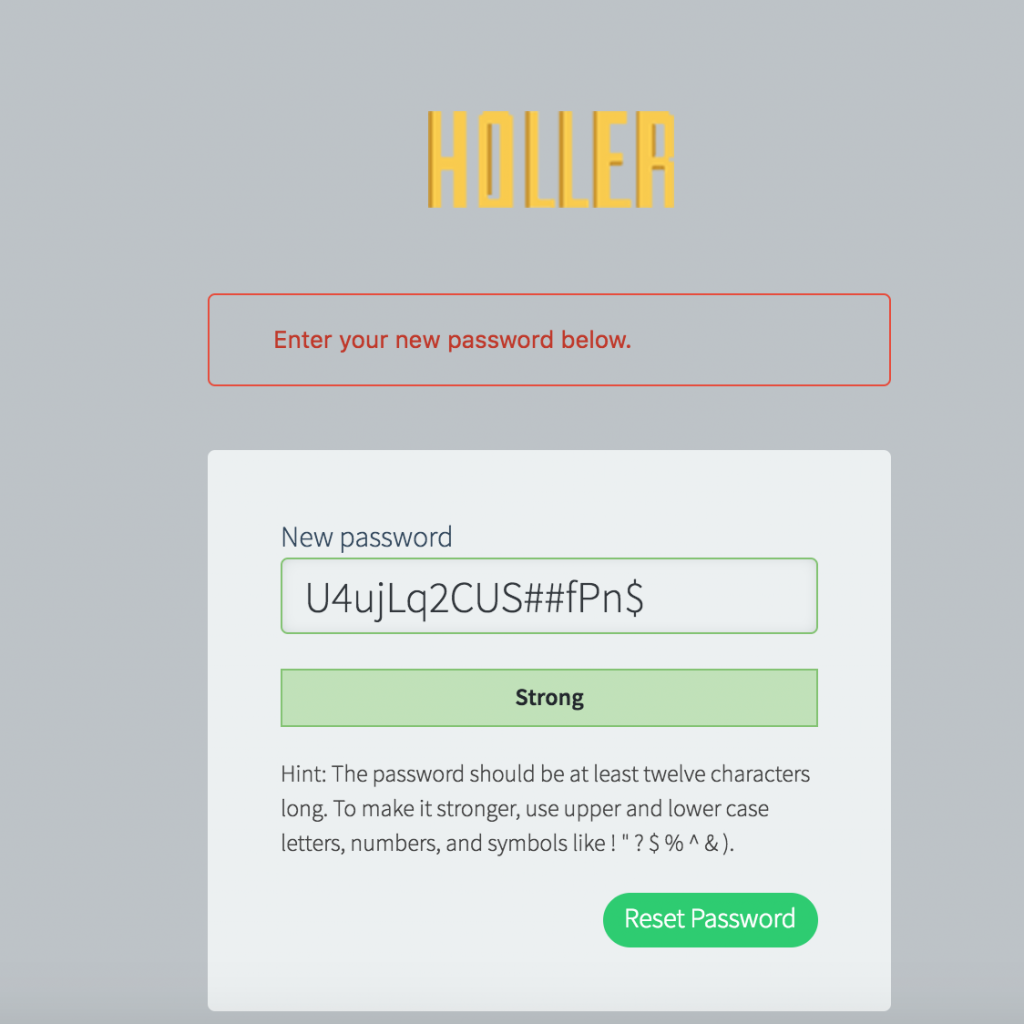 7. Change your password to something memorable.
Enjoy!